Journal Entry:
Tue Jun 18, 2013, 2:43 PM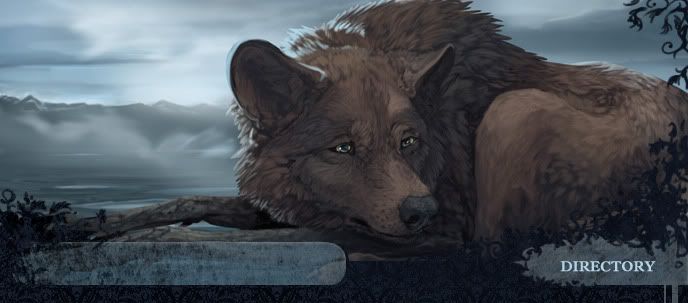 Whew! Just brought my (*ahem* I mean not mine, just a foster...) kitty home from his neutering & vaccination. He was lovely and patient on the bus ride home, as always. But as soon as we got inside, he spent the next hour stomping about the house, yowling and growling, and knocking things over. (I've never known a cat before that would literally growl to himself when being ignored.) But I suppose he deserves to complain about such an ordeal.
Now that he's contentedly asleep, curled by my side, I ask myself the quintessential question of feline owners everywhere: Does this cat love me?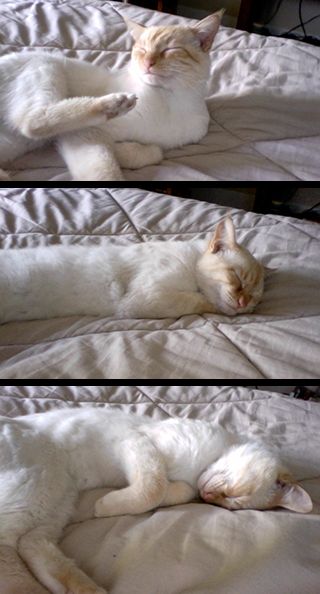 He's very friendly, and seems to seek out my company. He's much better fed and sheltered and groomed and cuddled than he was on the streets, and he seems aware of the fact. The problem is, he's indiscriminately affectionate toward everyone - it's like his default state. He happily greets every stranger, and if more than one person is present, he will move from lap to lap so that everyone gets a fair share of petting.
When I finally rehome him, will he miss me? If his new owner isn't as awesome as me, will he notice and be sad? Will he feel any separation anxiety, or are caretakers simply interchangeable parts?
What is love? Is it possible to love everyone, or does it only mean something when it's a limited resource?
Then again, maybe it's all a lost cause, considering that I'm the one who had his balls removed. Alas, perhaps we'll never know.